Full range of services or one module it is you who chooses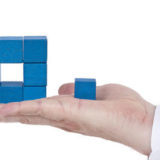 If you have a short assignment, it can be only a matter of hours. I am here for you. Sometimes the whole team is stuck, because of a lack of solution, someone from outside can come with a brilliant idea.
If you have a longer task to do, let's agree on the number of days and the required outcome. Check my projects, ask any questions, I want to embark on a new adventure with you.
It is easy to hire me – I will provide you a Swiss invoice, so no hassle with a long recruitment process and additional charges.
Hourly rate: 100 €
If 3+ days: 680 € / day