Product Data Management for IT Apparel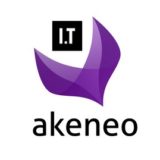 Efficient product data management is critical for companies operating in the fast-paced retail industry. IT Apparel, a renowned clothing company based in Hong Kong, recognized the need to streamline their product information processes and ensure consistency across various channels. To address these challenges, IT Apparel implemented Akeneo, a leading Product Information Management (PIM) solution. The implementation was very time constraint. The whole re-platforming project was scheduled to run only for 5 months. The scoping and build of the Akeneo architecture was calculated for 3 months only.
Build of the Akeneo project
The implementation process began with the build of the Akeneo project for IT Apparel. This involved multiple workshops, definition of levels, full list of necessary attributes. Setting up the Akeneo platform was the following step, then configuring the system to align with IT Apparel's specific requirements, and customizing the user interface. By tailoring the platform to suit their needs, IT Apparel ensured that the Akeneo project would effectively support their product data management workflows and facilitate seamless collaboration across teams.
User Definition and access management
To ensure secure and controlled access to the Akeneo system, IT Apparel defined user roles and permissions. Different users were assigned specific roles based on their responsibilities within the organization, such as administrators, merchandisers, and content managers. This granular user management allowed IT Apparel to govern access to sensitive product data and maintain data integrity throughout the organization.
Product Data Management: integration with SFCC
To streamline the omnichannel retail experience, IT Apparel integrated Akeneo with their Salesforce Commerce Cloud (SFCC) platform. This integration enabled seamless synchronization of product data between the PIM system and the e-commerce platform. It ensured a consistent and up-to-date information across all sales channels. The integration facilitated efficient catalog management, pricing updates (different price books, outside of Akeneo), and inventory synchronization (inventory server), providing IT Apparel with a unified and accurate view of their product offerings.
Configuration of rules and boolean attributes
Configuring rules within Akeneo was another crucial step in the implementation process. IT Apparel defined rules to automate data validation, enrichment, and transformations. For instance, I set up the rules  to ensure that product information adhered to specific formatting guidelines. Rules governed as well mandatory attribute requirements and industry standards. By automating these processes, IT Apparel reduced the risk of human error, improved data accuracy, and expedited the time-consuming task of manual data validation. Additionally, IT Apparel introduced a set of boolean attributes to mark launch dates of specific products, online availability determined by existence of other attributes and so on.
Migration of content from the previous PIM
IT Apparel faced the challenge of migrating their existing product data from their previous PIM system to Akeneo. To ensure a smooth transition, I executed a comprehensive data migration plan. This involved mapping data structures, cleansing and enriching the data, and validating the accuracy of migrated content. By meticulously transferring product information, I maintained continuity in the operations and minimized disruptions during the implementation phase.
Product Data Management: training for Merchandisers
To empower their merchandising team, I conducted two training sessions to familiarize them with the Akeneo platform. Merchandisers received their training on how to effectively manage product data, create product catalogs, utilize rule-based workflows, and leverage the system's features to enhance the customer experience. By equipping merchandisers with the necessary skills, I ensured a smooth adoption of Akeneo and maximized the benefits of the PIM system.
The implementation of Akeneo's PIM solution has revolutionized product data management for IT Apparel in Hong Kong. Through the build of the Akeneo project, user definition and access management, integration with SFCC, configuration of rules, content migration, and merchandiser training, IT Apparel has achieved centralized and efficient management of their product information. This implementation has enabled IT Apparel to enhance data accuracy. It allowed as well streamline collaboration, improve catalog management, and deliver consistent and engaging product experiences across all sales channels. As IT Apparel continues to leverage Akeneo's capabilities, they are well-positioned to stay ahead in the highly competitive retail industry. With Akeneo they will meet the evolving needs and expectations of their customers.
Time frame: 3 months